October 1–23: Exhibit of Historic First Parish Documents and Artifacts, Concord Free Public Library
October 14–23, Concord Museum: Exhibit of rarely-seen First Parish Artifacts from the Museum's collection.

Friday, October 14, 7:00 pm, Concord Free Public Library: Keynote

Address, 
"The First Parish and Concord's 'Errand into the Wilderness'—and Beyond" by Ronald Bosco, Distinguished Professor, College of Arts and Sciences, SUNY, Albany, New York, and author. 
Saturday, October 15: 1:00 – 4:00 pm, Guided tours of the Concord Museum, the Emerson House, and The Old Manse. Special themed tours took place at: The Concord Museum, where a guided tour of the Concord Museum told the wonderful story, illustrated with historic artifacts, of how First Parish and the town of Concord have been intimately involved since the town's founding; the Ralph Waldo Emerson House, where a tour focused on the Emerson family and its connections to First Parish; and The Old Manse, where a tour highlighted Rev. Ezra Ripley, who served First Parish from 1778-1841.

Saturday, October 15, 7:30 pm, First Parish in Concord. Reenactor

Kevin Radaker gives a dramatic portrayal of Henry David Thoreau delivering excerpts from his three major anti-slavery speeches:  "On Resistance to Civil Government," "Slavery in Massachusetts," and "A Plea for Captain John Brown," and some remarks about the First Parish and its female abolitionist members. Radaker is a Professor of English at Anderson University, Indiana.
Co-sponsored by The Thoreau Society, the Drinking Gourd Project, and the Transcendentalism Council of First Parish in Concord. Prof. Radaker's travel courtesy of Anderson University.
Thursday, October 20: Ezra Ripley and the Crossing of the Milldam


Candlelight Tours of The Old Manse starting at 5:30 pm and 6:30 pm, with a special focus on Ezra Ripley's 63-year ministry. Followed "Upholding the Faith: The Conflict that Divided Ezra Ripley's Church," a lecture by Robert Gross, James L. and Shirley A. Draper Professor of Early American History, University of Connecticut.
Co-sponsored by The Old Manse and the Trinitarian Congregational Church.


Friday, October 21, 7:00 pm at First Parish in Concord, "No One Wore Prada:

An Evening of Living History and Fashion." Fashion tableaux of historical figures portraying the rich cultural heritage of First Parish through the ages. Co-sponsored by the Women's Parish Association.
Image: Catherine Brass Yates, by Gilbert Stuart, 1793–94, National Gallery of Art, Washington, D.C.
Saturday, October 22: 8:30 am to 1:00 pm, First Parish in Concord.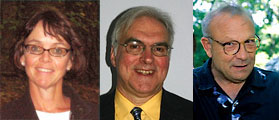 Panel presentation, led by Rev. Jenny Rankin of First Parish, with Rev. Mark Harris of First Parish in Watertown, MA and Prof. Ronald Bosco, SUNY, Albany, New York. Followed by concurrent learning sessions on First Parish and its influences. Tom Potter, President of The Thoreau Society, and Mel Bernstein, Richard Lowitt, Lynn Hyde, Beth Norton, and other historians led these engaging sessions:
Henry David Thoreau–In the Shadow of First Parish
First Parish and the Town of Concord–Intersections
Women in the Parish
Rev. William Emerson's Impact on First Parish and the American Revolution
Parishioners in Colonial Concord: What Did They Worry About?
First Parish in Social Action
Silent Witness to Discord in Concord:  The Unwritten Journal of Phebe Bliss Emerson Ripley
Anti-Slavery Sentiment at First Parish
Building Bridges:  Unitarianism and the Partner Church from a Transylvanian perspective
Harvard at First Parish in Concord
Make Ye a Joyful Sounding Noise: The Music of First Parish
Saturday, October 22: 3:30 and 4:00 pm, Sleepy Hollow Cemetery Tours. 6th
Grade students from First Parish Religious Education program led tours highlighting six notable Unitarian Universalists who are buried in Sleepy Hollow: Ralph Waldo Emerson, Louisa May Alcott, Elizabeth Peabody, Nathaniel Hawthorne, Ellen Emerson, and Henry David Thoreau.
Saturday, October 22: 5:00 pm, Social Time, Grand Dinner and Program for

the First Parish Community. Social time at 5:00 pm. Dinner service in the Parish Hall at 5:45, 6:15, and 6:45 pm. The after-dinner program, at 7:15, was "The Way We Were," a 1940-2000 First Parish retrospective. It was a lively presentation with music of the times, pictures, and engaging stories of people and events during those earlier times, and special acknowledgement of those who have been at First Parish for 50 years or more. After-dinner activities for children were offered in the Emerson Room.
Sunday, October 23, 9:00 and 11:00 am, Services celebrating First Parish history and its meaning today